About Us
With over 30 years in marketing, sales, and public relations, Pegasos takes what we've learned in corporate public relations and incorporates proven strategies to help small to medium-sized businesses.  We are affordable and dependable, and we love this work.  We are data driven and execute proven strategies with experts who are as passionate about helping businesses as we are.  We focus on taking your business to new heights with sales and marketing tactics that work.  And it all starts with a plan:  your flight plan to take off with Pegasos!
The Public Relations Flight Plan
To get your project off the ground, Pegasos will prepare a flight plan that will navigate us to reaching your sales and marketing goals.  Together, we will take your business or your next event to new heights.  No aviator would tackle a flight plan alone, so we incorporate a "flywheel" of experts who help us navigate to your desired destination.  Our team includes social media experts, graphic artists, web designers, and administrative gurus who make certain we do not stray from our flight path.  We are data-driven, so we are always tracking metrics and providing dashboards for our clients. 
Kelly Stuart Williams, MA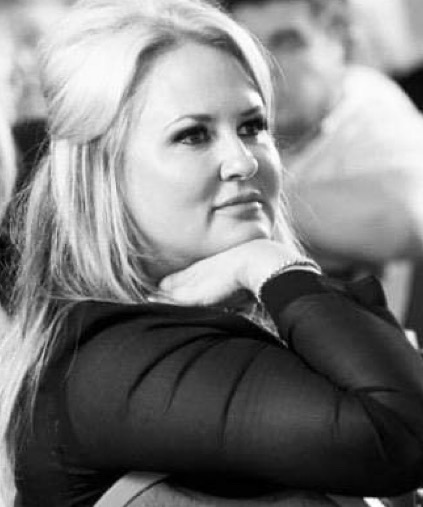 I was born in Memphis, TN and grew up with music in my soul. It's not surprising that the success in my career has been underscored by storytelling – after all; music is a vehicle of communication just like content is a vehicle for communicating brands. I now proudly hold the "megaphone" of Pegasos Public Relations and have become the voice and brand storyteller for my clients.
Among many ironies in my life, I grew up as a tomboy who was appointed to serve as an Ambassador in the Memphis Cotton Carnival when I was 21. That experience cultivated a love for representing an established brand via special events and speaking and being in front of a crowd which served me well as a Broadcasting Major in college. Isn't it amazing how the twists and turns in our lives lead us to new doorways and paths?
After graduating with a Bachelor's degree in Broadcast Journalism, I worked briefly in television news and worked as a news director in several radio stations before being recruited by First American Bank in Memphis. The Nashville-based leadership team figured that a former Cotton Carnival Ambassador and Broadcast Journalist had just the right skills to help them through their acquisition of a Memphis-based bank. I was their Merger Communications Coordinator who trained hundreds of employees on new products and technology, while creating collateral materials to assist bank customers with the transition.
Moving from the River City of Memphis to Tampa Bay, I enrolled at the University of South Florida (USF) as a marketing major in USF's M.B.A. program, where I graduated with an M.A. in Public Relations. Concurrently, I raised funds and awareness of the university as the Assistant Director of Development for USF's College of Business Administration, where I worked closely with USF's Media Relations Department.
My next career adventure required a leap of faith. I left behind a decade of working in business administration and financial services and accepted a position as the President/CEO of the Mental Health Association. Within three years, I had quadrupled their funding and worked with the local media to increase awareness of mental health issues with the goal of increasing access to care and reducing the stigma experienced by persons with mental illnesses. I was awarded three (3) national media awards with The Tampa Tribune and WFLA-TV, Newschannel 8. I was appointed to the Board of the National Mental Health Association (NMHA), where I was elected as the Vice Chair of Public Affairs, who directed national media relations and communications campaigns.
Riveted by the Columbine High School shootings, I applied to work with the Communications Team of the national Safe Schools/Healthy Students initiative that created campaigns to promote children's mental health and prevent school violence. I spent several years working in public education where I became a sought-out consultant to school boards and districts to evaluate programs, secure funds, manage media relations, and launch new programs. During this time, I became a subject matter expert and spokesperson for Safe and Drug Free Schools programs of the U.S. Department of Education and a Senior Communications Consultant to Gallup/ORC Macro in Washington, D.C.
By 2008, my reputation as a consultant had grown to the point that my CPA suggested I incorporate. Thus, Pegasos was born. My natural ability in storytelling and presentation skills helped me get my clients in the news, on the web, and financially successful.
Why Pegasos? That tomboy from Memphis spent countless hours reading Greek mythology and competing as a rider of Hunter/Jumper horses. The complete trust between horse and rider left an indelible memory, and the sensation of "flying" was experienced as the horse cleared five-foot obstacles, with me on his back.
As my "flying horse" cleared those hurdles, my passion is to help organizations clear barriers so they can experience sustained growth.   I am incredibly resourceful, and I love this work. It is a privilege to be a trusted resource that enables organizations to clarify their core message and grow their brand.