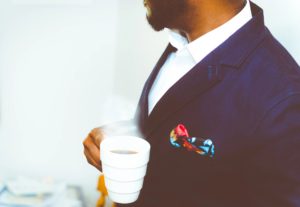 Happy Labor Day! What a blessing it is to live in a country where we are free to choose what kind of work we want to do based on our dreams, abilities, education, and experience. The American worker truly is the backbone of our great country.
Did you know in Hillsborough County, Florida nearly 80% of jobs are created by small businesses?
"Among Tampa Bay's three (3) anchor cities, Tampa ranked highest [nationally] for small businesses at No. 40, followed closely by Clearwater at No. 46. St. Petersburg lagged behind at No. 102." Tampa Bay Times.
Since 2008, Pegasos has been a member and now Public Relations Contractor for the Carrollwood Area Business Association (CABA). Pegasos is pleased to provide public relations content, training and technical assistance to over 400 businesses and over 500 business representatives in CABA where members are the SHOP LOCAL mechanism for Northwest Hillsborough County.
Pegasos now serves on the Committee that is in the process of finalizing CABA's annual Business Directory that will be available in print and online. It's rewarding to be a part of a public relations initiative that is helping to transition CABA from a business-to-business (B2B) networking organization to a business-to-community (B2C) resource for Greater Tampa Bay.
When citizens shop local, they are supporting small business and the community. As businesses grow and strengthen, home values increase and local economies improve.
CABA will be sponsoring a number of free-to-the-public events this year in addition to the Taste of Carrollwood—where Pegasos worked with a team of publicity professionals who helped to grow the event from 2000 attendees in 2016 to over 5000 attendees in 2017.
Go to CABA's Web Site to learn more about how public relations helps small business help the community.